How Often Does An Elevator Require Maintenance?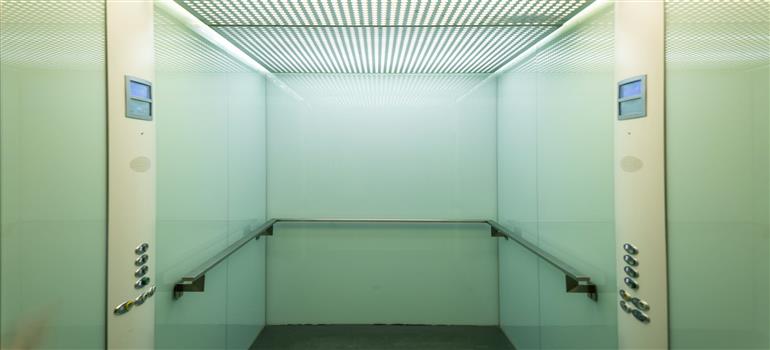 Elevators work so smoothly that, at times, one might forget how complicated these machines are. But the best elevator companies in Dubai would suggest you never forget that an elevator is a machine. Just like a human requires regular checkups with their doctors, elevators also require inspection. But, the question arises- When?

Morris Elevators is here to answer!


So let us not just jump to answering it and start with the purpose of maintenance and inspection of elevators.
The purpose behind Maintenance of Elevators Generally speaking, all machines require maintenance for their smooth life. But, when it comes to elevators, Morris can help you know the specific purposes for elevator maintenance. One of the most crucial ones is to ensure that the numerous moving parts of elevators are working ideally. Maintenance of elevators is a beneficial practise that aims to diagnose any mechanical issue that requires repairing. The sole purpose of an inspection is to detect and solve any problem that can disturb your smooth and secure elevator ride.
Prevention is better than cure!
Another purpose of maintenance is to avoid serious breakdowns. Even if the smallest part of your lift stops working, it can cause pressing trouble. It is because all the components in an elevator are interconnected, and if one of them gets damaged, it can affect the working of others. Hence, preventative care can save you from the heavy expenditure.
Last but not least, maintenance can also add some extra time to the life of an elevator. Inspection and maintenance make elevators run longer. It will also make your investment worthwhile.
As you are now fully informed about why maintenance is a must for elevators, let us get back to our initial question.
How often maintenance gets required?

We would say- frequently.
By frequently, we do not mean that you need them to get inspected every other month. Being one of the best elevator companies in Al Ain, we suggest inspection should get done at least once or twice a year. One factor that needs evaluation before planning a maintenance schedule is the frequency of usage and size. For large elevators, maintenance should get scheduled twice a year, while for smaller once it can get reduced to once a year.
Should you do the inspection?

A big NO!
We understand your curiosity to connect better with your elevator. But, for your safety, it is best to enjoy the ride and leave the maintenance part for the experts. Elevator inspection is no kid's game and requires expert precision. To avoid any mishappening or damage to the elevator, it is best to trust experts for it.
There are aplenty benefits of regular maintenance of your elevators. But, they can be fruitful only when handled by experienced professionals. As if it gets wielded by experts you will get peace of mind. The top skilled professionals will bring back your elevators to their best working state.
So, to make your elevators as smooth and secure as new, contact one of the best escalator companies in Abu Dhabi- Morris Elevators.